Next Run
Not seeing updates? Refresh the page!
MOBH3 #200
and
René & Kraig's Last Lap Birthday Celebration Run
New Moon Run
Date:
Monday 27 March @ 7:00 pm
Hare:
René & Kraig
Location:
The Village Hut Bar, Kensington Oval
Drinks:


• Deputy 3 for $10.00, Stag 4 for 10, Banks $4.00, Heineken $5.00
• Brand new special Coconut rum punch $7.00 (Dis one WUCKIN' familieez!!!),
Village punch $5.00


Food:


• 2 Flying fish with fries and salad $15.00
• 3 Grilled wings with fries and salad $ 16.00
• Lemon herb grilled fish with scalloped or fries with salad $20.00
• Bajan -herb grilled chicken with scalloped potatoes or fries with salad .$20.00
• 6 Bajan fish cakes $5.00...

not just fish cakes

...

Mary's fish cakes!


Orders for the night can be messaged to René at 231-1862 or Kraig at 245-3026


Don't forget your torch!
AGPU & Run #1853
Saturday 1 April 2018 @ 3:30 pm
The Flower Forest Botanical Gardens
Please Note:


The members of the Mismanagement Committee of BH3 are elected at the Annual General "Piss-Up" (AGPU).
The Committee's tenure runs from April 1 until March 31st each year.
Elections to select members of the committee for the 2016 -17 year will take place on April 1, 2017 at the AGPU which will be held at The Flower Forest at 3:30pm.
The positions on the Committee are as follows:
• Hash Master
• OnSec • Hash cash • Boozemaster • Webmaster • Hash Flash
• Haberdasher • Hash Geat • Hash Pyro • Hash Horn

---
All hashers must please register for the

free

dinner buffet with Cheryl Rose.
New hashers or friends pay $20 in advance.
You

must register

as the dinner is catered and precise numbers are needed in advance.


Please do not come on the day and be disappointed!
Annual Prize-Giving -

we'll be selecting as a group
and voting for the winners of the following awards:
• Hasher of the Year • Best Hash
• Top Short-cutter • Hungriest Hash Hog
• Shittiest Behaviour • Most Prized Poofter
• Terrific Trollop
• And more!
Register with Cheryl today!
Run #1854
Date:
Saturday 8 April @ 4:00 pm
Hares:
Cheryl R.
Location:
TBD

Directions:
TBD
BH3 Official Hash Cruise 2018
21 – 29 April 2018
Click here to view all the details
Fly to Fort Lauderdale and set sail aboard the Royal Caribbean's Freedom of the Seas!
The package cost includes:
• Complimentary Welcome Cocktail Party aboard the ship
• Three (3) hash runs in Grand Cayman, Costa Maya and Cozumel!
• One post-night's accommodation at Hampton Inn Plantation
• Shopping in Fort Lauderdale with complimentary hotel transfers to Sawgrass Mills Shopping Mall
• Jetblue flight back to Barbados on 29 April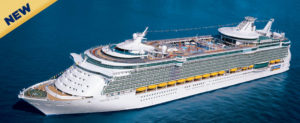 View the flyer to see full details including the complete itinerary!
You can print and fill in the Registration Form and submit to June "Hershey Buns"!
There are just a few cabins left .... Sign Up Today!
Upcoming Events
Mismanagement



Andre M.
Religious Advisor





Do you have pictures from any recent runs? If so, upload to your favourite cloud storage and Contact Us to share the link!
Pictures